We offer a complete handyman, CCTV security systems and cleaning services for domestic and commercial clients servicing all Sydney suburbs.
Over 30 years of experience in Glazing, Complete Building Maintenance Services With over 30 years of industry experience, ESGM Services is here to perform complete building maintenance for you. We are your building maintenance experts.
We at ESGM believe that no job is too big or too small for us. We perform general handyman services such as repair or maintenance work. We also perform window or kitchen installations, bathrooms and shower waterproofing, wall rebuild, and more. We cater to both homes and commercial establishments. If you need something repaired or installed, leave the job to the experts over at ESGM!
We offer a wide range of CCTV cameras. The cameras available at ESGM are of different designs, sizes, and specs – you will definitely find one that suits your needs best. We can have these installed at your home as well. We are also more than willing to walk you through the relevant processes: viewing or obtaining the videos, first-response maintenance work, and more.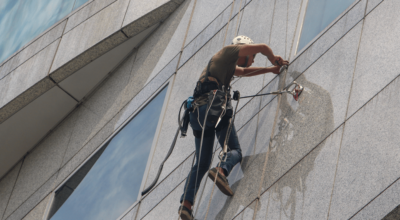 When we said complete building maintenance, we meant "complete" in every sense of the word. We perform building maintenance work down to the cleaning! Avail of our maintenance cleaning services: window cleaning, shop front cleaning, home cleaning, office cleaning, and gutter cleaning. We also perform deep cleaning work such as end-of-lease cleaning. We will clear out all the items in your property and restore it to their original appearance so that you can satisfy your property manager and acquire your bond.
We Sell smart CCTV Camera's and other security devices
We accept all major credit cards and Paypal Installment
ESGM Services - "Quality in the name. Trust in the relationship"
We accept all major credit cards and Paypal Installment
We can provide services in these areas.